Salted coffee initially appeared in Hue. But because to its distinctive flavor, this coffee has gradually started to spread from the North to the South, from Hanoi to Ho Chi Minh City. Given that Hue is located next door, finding a great and high-quality salted coffee in Da Nang won't be too difficult. Let's investigate this special coffee.
About Salt Coffee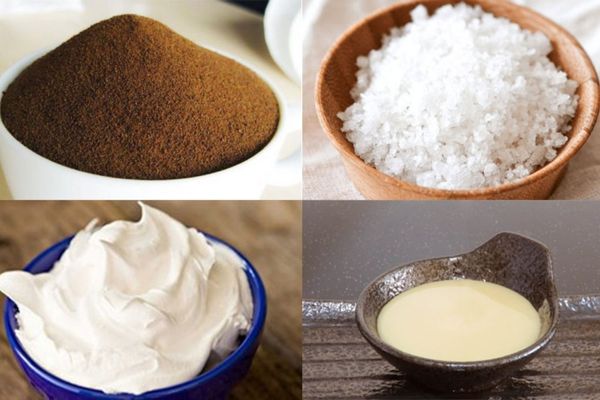 When people think of coffee, they often picture a bitter flavor. However, as coffee gains popularity throughout time, there are an increasing variety of techniques to manufacture it in order to provide varied unique flavors. How sweet or bitter the coffee gets depends on how much sugar, condensed milk, or even salt is added as a flavoring.
As the name might suggest, salted coffee is simply normal coffee with salt added. However, the flavor is not as widely used as the method of production. The addition of salt will improve the coffee's flavor, boost the release of sodium ions, and improve its aesthetic appeal.
If you add salt to coffee instead of other spices like sugar, milk, fresh cream, etc., the bitterness will be more successfully balanced. When you drink salted coffee, your tongue's taste buds will be fooled into forgetting the harshness by the salty flavor.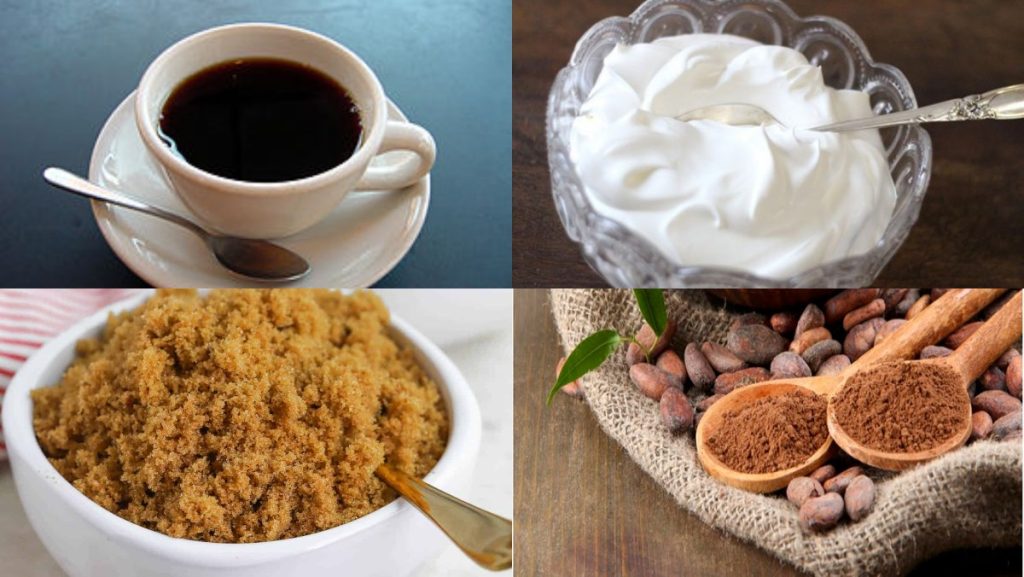 History of salt coffee
Salt coffee in the world
For a very long time, salt has been added to coffee over the globe. However, records indicate that there are numerous sources for salted coffee. It is exceedingly difficult to pinpoint the original birthplace of this coffee for this reason.
Salted coffee has reportedly been a staple of Siberian, Turkish, Northern Scandinavian, and Hungarian cultures for a very long time. Some coastal areas also employ brackish water in their direct cooking and blending procedure for generating salty coffee.
During World War II, when they were always on duty, the US ocean fleets devised a technology to reduce/separate salt in saltwater to make fresh water for drinking. Due to technological limitations that prohibited the seawater from being completely desalted at the time, they were compelled to accept seawater that was still slightly salty.
Using the water to brew the coffee had a very refreshing effect on the flavor. In this way, they get knowledge about salted coffee.
Vietnamese Salt Coffee Story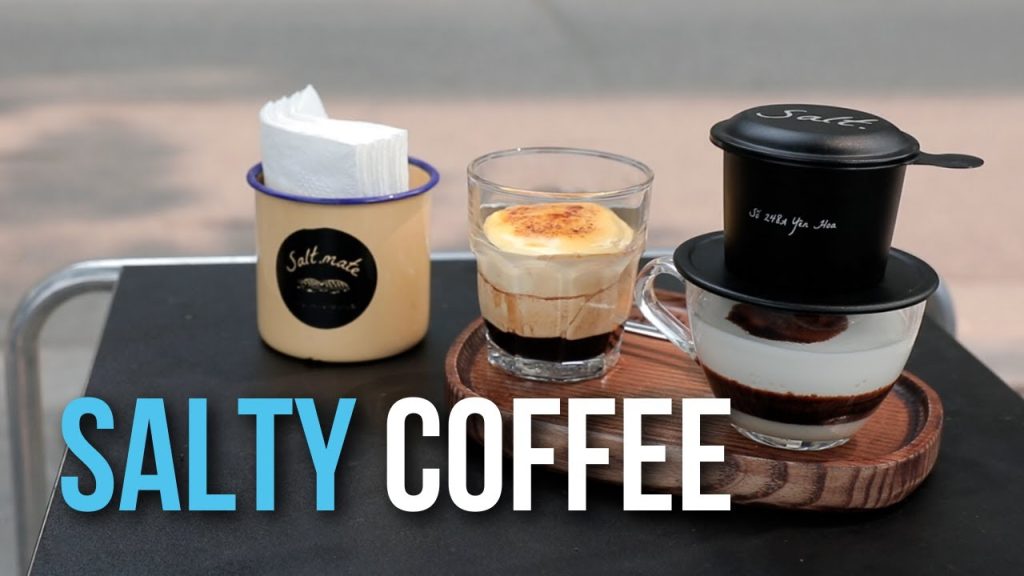 The error has evolved into a popular beverage.
A young fisherman gets married. When pouring him coffee, his newlywed wife accidentally substituted salt for sugar. Because he didn't want to irritate his new wife, he made a great deal out of how excellent his coffee tasted with salt. She was astounded yet ecstatic that her mistake had made her partner so happy. As a result, she provided him with coffee and salt every day of their lengthy and blissful marriage. He eventually developed a love for the salt coffee and never once complained about it. He was reminded of his time spent fishing and the water.
There are many tales associated with salt coffee, but practically all of them center on love and are the result of errors. Although salted coffee is an odd and strangely familiar beverage, there is a warm love hidden inside. A love story is nearly like a cup of salted coffee, delivering a memorable emotion once experienced. Perhaps there is a similarity between love and salt coffee.
Top 7 Best Salt Caffee Shops in Hanoi
The NEO CAFE in Hanoi is the BEST Salt Cafe!
At Neo Cafe in Hanoi, Fat Ice Cream Coffee is renowned for its balanced and unique flavor. The salt used in the cafe is of the right quality, not too salty, creating an aromatic Arabica coffee taste and enhancing the creamy texture of the fat cream.
Anchor Cafe is a pioneering coffee brand that has implemented new technology to run the shop, resulting in drinks that are of regular good quality and are priced at an affordable rate. A unique advantage of Anchor Cafe is that customers can pay with the Anchor app on their phones, bringing convenience and rewards to customers.
Customers highly appreciate the wide range of drinks available at Hanoi Salt Cafe, such as Hanoi Egg Coffee, Mulberry Kombucha, Tropical Kombucha, Cold Brew, Brown Stone Brown Machine, Cafe Decaf, Oolong Cheese Tea, and Hong Cheese Ice Cream Tea.
At Neo Cafe, the atmosphere is perfect for capturing stunning photos with its sophisticated color combinations. On top of that, the cafe offers a variety of unique drinks and its signature salt cream coffee, making it an ideal destination for those looking to explore Hanois cafe culture.
Information for contacting:
The price range for fluctuations is from 35,000 VND to 50,000 VND.
The operating hours are from 7:00 AM to 11:00 PM.
FB: Neo Cafe
The Romantic Lake View cafe has a coffee ashtray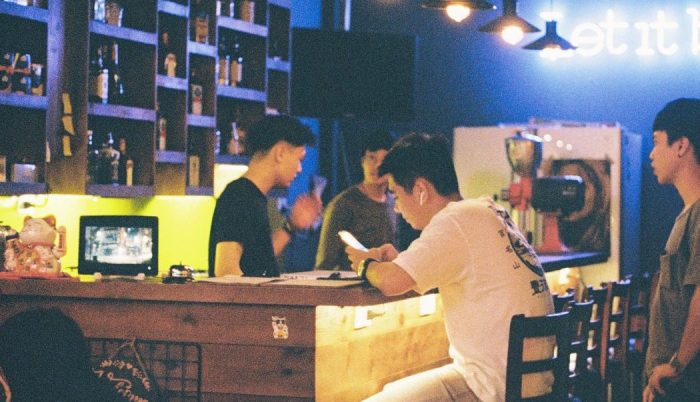 The Coffee Ashtray, on Tran Vu Street in Hanoi, is a well-liked location for people to enjoy a cup of delectable salt coffee in a nostalgic setting. The Coffee Ashtray's attractive view of Truc Bach Lake, combined with the soft golden sunlight and cool wind sweeping through, add to this. Customers feel extremely at ease in the afternoon because of the shop's large open area and poetic mood.
Turmeric is the mainstay of the interior design of the coffee ashtray business on the ground floor of a three-story building, which is reminiscent of the historic Hoi An and Saigon. The store is stocked with retro stuff including a radio, rotary phone, black and white television, French tin box, etc.
The Salt Cafe in Hanoi is a hit among young adults aged 18 to 25 due to its diverse menu, which includes traditional coffee, juice, iced tea, and snacks. However, the main attraction is the Salt Cream and Fat Coffee.
Information for contacting:
The price of the item ranges from 35,000 to 50,000 Vietnamese dong.
Hours of operation: 7:00 am – 8:00 pm
FB: Check out Meritorium Coffee!
Salt Mate, owned by a Gen Z
Owner of Salt Mate is talented young Z gene Cao Thanh Huyen. Huyen left Hanoi for Hue because she was so passionate about salt coffee and wanted to sample the real flavor there. Huyen changed the amount of salt in the coffee to make it simpler to drink and more suitable to the taste of the locals after understanding that Hanoians normally favor a lighter taste.
A cup of rich, creamy ice cream is contained in Salt Mate in a small, finite glass. To get the ideal flavor when eating it, combine the salt cream with the coffee to add sweetness.
If you are looking for a tranquil atmosphere and a view of West Lake, then the Yen Hoa facility is the place for you. However, be aware that there is limited space here, as you will be seated outdoors without any protection from the sun or rain.
Information to reach out:
The price range for fluctuations is between 40,000 and 55,000.
The operating hours are from 7:30 AM to 10:30 PM.
FB: Salt Mate
Len Art Cafe in Hanoi
Len Art Cafe is the perfect place for those who appreciate tranquil settings and have a flair for painting. The proprietor of this Hanoi salt cafe is an artist, so you can admire many beautiful paintings depicting the Hanoi Old Quarter, Lotus, and Peace. Moreover, chairs, drinks, and other items are all handmade and come in vibrant colors, creating an atmosphere of freshness that will surely inspire diners.
The menu of the restaurant, though limited in variety, is quite diverse and includes Hanoi salt cafe, ice cream cocoa, three-story yogurt, tropical fruit tea, and coffee with its characteristic greasy taste of cream.
At Len Art Cafe, you can not only enjoy a great cup of coffee but also take part in a workshop painting and create a beautiful pottery piece with your own hands – how amazing is that!
Here is my contact information:
Address: No. 16, Hang Banana, Pham Dinh Ho Street, Hai Ba Trung District, Hanoi City.
The price range for fluctuations is between 25,000 and 40,000.
Hours of Operation: 8:00 AM – 8:00 PM
Hue-Colored Salt Cafe in Hanoi
Hanoi's Salt Cafe, which opened its doors in 2005, has been a favorite stop for people who enjoy the beverage. The cafe is decorated with wooden tables, seats, and vintage lighting fixtures. A cozy environment reminiscent of Hue is produced by the daring two-tone color palette of white and reddish brown.
Only the original Salt Cafe, not the more contemporary Salt Ice Cream Coffee, is offered by the Salt Cafe. This aids in the cafe's ability to retain its uniqueness and appeal to fans of Salt Coffee. For younger folks, who favor the richer Ice Cream Coffee, it could be a turnoff.
The restaurant's menu is incredibly diverse, offering traditional salt coffee options such as black, brown, and silver salt, as well as special salt coffee drinks like machine cafe, smoothie, lemon snow, and fruit juice. Additionally, there are many other drinks available for customers to choose from, so they can find a beverage that suits their tastes.
Information on how to contact us:
The price of the item fluctuates between 35,000 and 50,000 Vietnamese dong.
The operating hours are from 6:30 AM to 11:00 PM.
FB: Salt Cafe
Kopees Unique Pink Salt Coffee
An emerging coffee chain, Kopee, has a chic, modern aesthetic that is particularly appealing. Particularly the Pham Ngoc Thach branch has two floors that are decorated differently. With its beige-brown tones, the first floor is ideal for capturing fashionable photos. While the second floor is a compact, serene area that is great for working and learning.
If you enjoy Hanoi salt coffee, don't miss Kopees' special pink salt ice cream coffee. Enjoy a cappuccino and a crunchy croissant for a morning experience that will transport you to a more classic Parisian cafe.
If you don't like your drinks too sweet, please let the Kopee staff know when ordering, as many customers have rated the tea flavors here as being a bit sweet.
Information on how to get in touch:
Price range: 30,000VND – 70,000VND
Hours of Operation: 9:00 AM to 9:00 PM
FB: Kopee
Shygone cafe
Young people founded the Shygone Cafe, which is located next to Yen Hanoi Cafe on Quan Thanh Street in a tiny attic of a former dormitory. Shygone offers its visitors in Saigon a singular experience with its retro decor.
At Shygones, you can unwind during the day with your favorite book in hand, a cup of Hanoi's renowned salt café in your hand, and sunlight filtering through the trees. In the chaos of Hanoi, this is an uncommon experience.
Shygone is not only a classic cafe, but also a place to have a unique and memorable experience. At night, the LED lights are lit up, creating a colorful backdrop for taking quality virtual photos.
How many customers are passionate about Hanoi salt coffee, the Signature of Shygone, as well as ginseng – the most famous refreshing drink in Saigon and Coc-Tai made with pineapple and sugar-brewed cherry?
Information for contacting:
The address is 174 Quan Thanh, Ba Dinh District, Hanoi.
The price range is between 20,000 and 40,000.
Hours of Operation: 9:30 AM to 11:30 PM
FB: Shygone Refreshments
Come and explore the unique flavors of Hanoi salt coffee at Neo Cafe and Shygone classic! With the latest technology and classic recipes, you are sure to have a new and exciting coffee-drinking experience. Don't miss out on this unique opportunity to try something new.